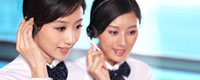 Name: Mr. Frank
Tel: +86-631-3895559
Mobile: +86 13793390131
E-mail: info@abokem.com
Skype: frank.dang1
WeChat: frank9922
whatsapp: +86 13793390131
QQ: 1619729593





Product name : Water-based Microbial Control Agent CoBio-1106

Product No. : 2017116185440
Details:
CoBio-1106




Water-based Microbial Control Agent




Description
CoBio-1106 is a kind of microorganism controller used for different water treatment systems. As a biocide, it has good effects for controlling fungi and algae. CoBio-1106 can be used in evaporative condenser systems and heat exchanger systems, commercial and industrial cooling tower systems,feeding water systems and industry water washing systems etc. It help control bacteria, fungi and algae.

Technical Specification
Appearance: Light yellow to light blue liquid
Odor: Slight
Density, g/cm3 at 21℃: 1.03~1.05
pH: 3~4
Viscosity (cps 21℃): 8 cps
Solubility: Completely soluble in water
Freeze Point : -2℃

Characteristic
Non-oxidizing biocide
Water-based broad spectrum antimicrobial
Food grade

Usage
CoBio-1106 contains 1.15% 5-chloro- 2-methyl-4-isothiazolin-3-one and 0.35% 2-methyl-4-isothiazolin-3-one. This product is most effective as a bactericide, but will also control fungi and algae when used at higher dosages. CoBio-1106 aids in the control of bacterial, fungal, and algal slimes in evaporative condensers, heat exchange water systems, commercial and industrial cooling towers, influent systems, industrial water scrubbing systems, brewery pasteurizers, as well as industrial air washer systems equipped with mist eliminators.

Control of microbiological populations in industrial water systems is essential to prevent biofouling. In cooling systems, biofouling of heat exchange equipment and tower fill reduces heat transfer efficiency and can force unscheduled shutdowns and extended turnarounds, leading to lost production. Biofouling can also damage equipment through microbiologically influenced corrosion (MIC). As a result of these effects, biofouling must be prevented in order for operating units to achieve profitability goals.

Alternating feed of CoBio-1106 with another microbiological control agent (e.g., an oxidizing biocide) will provide better long term control by reducing selection of resistant organisms.

Treatment and Feeding Requirement
CoBio-1106 is most effective when shot-fed to the system. Correct treatment levels and frequency of CoBio-1106 addition depend on many factors. These include, but are not limited to, system cleanliness, types of microbes, nutrient concentrations, temperature, pH, retention time, and other system operating characteristics. Consult the product label for general dosage guidelines. Microbiological monitoring is recommended to evaluate product requirements. Consult Abokem engineer for technical advice on your specific application. In all cases, this product must be applied in accordance with use instructions on the CoBio-1106 label.

Feed Point - CoBio-1106 can be fed directly from the drum or diluted with water and fed by any suitable feed system. CoBio-1106 should be dosed directly into the sump or basin or other location where good distribution can be assured. In treating air washer systems, CoBio-1106 should be added to the air washer sump or chill water sump to ensure uniform mixing.

Compatible Materials - CoBio-1106 is compatible with most plastics, fiberglass, ceramic, and Teflon™ feed equipment.

Avoid: 304 and 316 stainless mild steel, copper, and brass lines and equipment.

Storage and Packing
Store CoBio-1106 at cool and dry place under moderate temperatures (Between 4°C-38 °C) and protect from freezing. If this product is frozen during shipment or storage, slight mixing may be required to ensure homogeneity. 25kg per drum for packing or packing can be customized.
Shelf life will be 2years.

Precaution
A copy of MSDS is available once required.


K-words
Water-based Microbial Control Agent CoBio-1106, Non-oxidizing biocide, broad spectrum biocide






If you want to get the
TDS
,
MSDS
,
COA
,
Price
,
Leading time
,
Packing
etc. of this Product, Plsease contact us, you will get instant response.
Email:
info@abokem.com; abokem@hotmail.com
WeChat:
frank9922
Skype:
frank.dang1
Whatsapp:
+86 13793390131