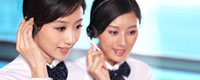 Name: Mr. Frank
Tel: +86-631-3895559
Mobile: +86 13793390131
E-mail: info@abokem.com
Skype: frank.dang1
WeChat: frank9922
whatsapp: +86 13793390131
QQ: 1619729593





About Us
Weihai Abokem Co.,Ltd
Weihai Abokem Co.,Ltd is a comprehensive chemicals supplying company which has seven factories located in different cities of China. The chemicals can be widely used in water treatment system, RO plant, MED/MSF plant, cooling water system, boiler system, gas turbine system, paper making process, surface treatment process, water transfer printing process, oil refinery process, R&D labs etc. And the chemicals including antiscalant, cleaner, biocide, flocculant, reducing agent, corrosion inhibitor, corrosion and scale inhibitor, dispersant, defoamer, pretreatment filming agent, molluscacide, oxygen scavenger, H2S scavenger, softener, retention aid, fungicide, demulsifier, emulsion breaker, antifouling agent, vanadium corrosion inhibitor, fuel additives, activator, AR reagents, PAM, PAC, polymer, neat chemicals, blend chemicals and some parts and accessories.

Over the past years, with our excellent service and fast response and competing quality products, we already won the good reputations from overseas and domestic customers.

We are still doing better and always looking for more cooperation from all over the world. Because trust bridge, we cooperate, because cooperation, we built bright and win-win future.


Our Vision

To be one of the most professional chemicals supplier;


Our Mission
Always supply quality-top and cost-competitive chemicals to our customers


Our Values
Supply quality-guaranteed products with competitive price by fast and excellent service.


Our Philosophy
Safety, Green, Innovation, Competition, Win-Win, Sustainable