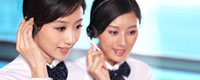 Name: Mr. Frank
Tel: +86-631-3895559
Mobile: +86 13793390131
E-mail: info@abokem.com
Skype: frank.dang1
WeChat: frank9922
whatsapp: +86 13793390131
QQ: 1619729593





Product name : Closed Loop Corrosion Inhibitor CoAnti-4201

Product No. : 201713114310
Details:
CoAnti-4201




Closed Loop Corrosion Inhibitor




Description
CoAnti-4201 is an alkaline, sodium salt and borate-based corrosion inhibitor which is designed for use in the treatment of closed water systems. Corrosion control is achieved by establishing a passive inhibitor film on the metal surfaces. It contains nitrite and organic corrosion inhibitors and has no adverse effect on gasket, pump seal and other non-metalic system components.

Technical Specification
Appearance: Colorless to yellow liquid
Odor: Mild
Density, g/cm3 at 21℃: 1.17~1.27
pH: 12~14
Solubility: Completely soluble in water

Characteristic
Excellent liquid inhibitor for metal corrosion..
High effect for Iron-steel, copper and alloy metal system.
Have stable property under high temperature and thermal heat.
Be compatible with glycol and alcohol antifreeze agent.
Designed mainly for closed loop water treatment..
Friendly to environment

Usage
Typically the closed cooling water should be maintained at a high pH with this inhibitor. Proper treatment levels for CoAnti-4201 depends on several factors such as the corrosion potential and conditions particular to a given installation. The product should be used in accordance with control procedures that ABOKEM establishes for a specific application.

Storage and Packing
Store CoAnti-4201at cool and dry place under moderate temperatures and protect from freezing. If this product is frozen during shipment or storage, slight mixing may be required to ensure homogeneity. 25kg per drum for packing or packing can be customized.
Shelf life will be 2years.

K-words


Closed Loop Corrosion Inhibitor CoAnti-4201, Cooling circulating system corrosion inhbiitor,Corrshield NT4201






If you want to get the
TDS
,
MSDS
,
COA
,
Price
,
Leading time
,
Packing
etc. of this Product, Plsease contact us, you will get instant response.
Email:
info@abokem.com; abokem@hotmail.com
WeChat:
frank9922
Skype:
frank.dang1
Whatsapp:
+86 13793390131