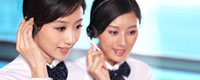 Name: Mr. Frank
Tel: +86-631-3895559
Mobile: +86 13793390131
E-mail: info@abokem.com
Skype: frank.dang1
WeChat: frank9922
whatsapp: +86 13793390131
QQ: 1619729593





Product name : Chilled Water Corrosion Inhibitor CoAnti-2000

Product No. : 201713113823
Details:
CoAnti-2000


Chilled Water Corrosion Inhibitor


Description
CoAnti-2000 is a multifunctional, nitrite-based chemical treatment used for the control of corrosion in closed cooling systems and chilled water systems. CoAnti-2000 is a liquid product containing a combination of ferrous and non-ferrous corrosion inhibitors, a non-carbonate buffer, scale inhibitors, dispersants and a leak detection dye.

Technical Specification
Appearance: Clear to hazy, deep red liquid
Odor: Slight
Density, g/cm3 at 21℃: 1.1~1.2
pH: 12~14
Viscosity (cps 21℃): 648cps
Solubility: Completely soluble in water
Freeze Point : -29℃

Active Constituents
Nitrite-Mild steel corrosion inhibitor
Nitrate-Aluminum corrosion inhibitor
Tolyltriazole-Copper corrosion inhibitor
Borate-Buffer
Slicate-Aluminum corrosion inhibitor
Polyacrylate-General dispersant

Material of Compatibility
Compatible: Brass, Polyethylene, Stainless Steel 304, Stainless Steel 316, Buna-N, Carbon Steel, Hypalon, Neoprene, Nickel, Polyurethane, Polyvinyl Chloride(PVC), Teflon, Vinyl, Viton. Not Compatible: Aluminum, Plasite 6000, Plasite 7122.

Safety and Handing
CoAnti-2000 is a mildly alkaline product that may cause eye or skin irritation. Chemical resistant gloves and safety goggles should be worn when handling CoAnti-2000. Read SECTION 8 of the Material Safety Data Sheet for specific PPE and SECTION 3 for health effects information.

CoAnti-2000 contains a reportable quantity (RQ) substance. All storage vessels of CoAnti-2000 should be in secondary containment if the storage capacity exceeds the RQ of 2,000 pounds. See SECTION 15 of the Material Safety Data Sheet for this information.

Storage and Packing
CoAnti-2000 should be stored in a location where the product temperature can be kept between -29℃ and 49℃. 25kg per drum for packing or packing can be customized.
Shelf life will be 2years.

K-words


Chilled Water Corrosion Inhibitor CoAnti-2000, Nalcool 2000 equivalent, Coolant Corrosion Inhibitor

If you want to get the
TDS
,
MSDS
,
COA
,
Price
,
Leading time
,
Packing
etc. of this Product, Plsease contact us, you will get instant response.
Email:
info@abokem.com; abokem@hotmail.com
WeChat:
frank9922
Skype:
frank.dang1
Whatsapp:
+86 13793390131