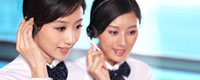 Name: Mr. Frank
Tel: +86-631-3895559
Mobile: +86 13793390131
E-mail: info@abokem.com
Skype: frank.dang1
WeChat: frank9922
whatsapp: +86 13793390131
QQ: 1619729593





Product name : Neutral pH Rust Remover FeClea-7101

Product No. : 201713115155
Details:
FeClea-7101




Neutral pH Rust Remover



Description
FeClea-7101 is a neutral pH cleaner which removes rust deposits, oil based coatings, and organic debris from metal surfaces. Use of the FeClea-7101 in new systems establishes system cleanliness and protection as the first step toward process efficiency and equipment preservation. This product is specifically designed to effectively dissolve objectionable rust deposits, while passivating the base metal.

Technical Specification
Appearance: Colorless to amber liquid
Odor: Slight
Density, g/cm3 at 21℃: 1.1
pH: 6~7
Solubility: Completely soluble in water
Freeze Point : -5℃

Characteristic
Removes rust, oil-based coatings, organic debris
Passivates mild steel and copper surfaces
Can be used on-line from 34°F to 194°F (2°C to 90°C)
Non-corrosive to base metals including mild steel, copper, brass, aluminum, and cast iron.
Safe with non-metallic substances such as natural and synthetic rubbers, neoprene, Buna N, Hypalon and plastics

Usage
Preoperational Cleaning
Recirculate a 2 to 6% solution 24 to 72 hours. After the cleaning flush with fresh water and initiate system treatment.

Rust Removal
Recirculate a 5 to 30% solution for a minimum of 72 hours. Maintain the recommended pH range of with FeClea-7102. Actual treatment levels for FeClea-7101 depend on several factors, such as iron and non-iron composition, and levels of deposition. The product should be used in accordance with control procedures that ABOKEM establishes for a specific application.

Storage and Packing
Store FeCle-7101 at cool and dry place under moderate temperatures and protect from freezing. If this product is frozen during shipment or storage, slight mixing may be required to ensure homogeneity. 25kg per drum, IBC drum for packing or packing can be customized.
Shelf life will be 2years.

K-words


Neutral pH Rust Remover FeClea-7101, Rust corrosion inhibitor, Rust cleaner,Ferroquest FQ7101

If you want to get the
TDS
,
MSDS
,
COA
,
Price
,
Leading time
,
Packing
etc. of this Product, Plsease contact us, you will get instant response.
Email:
info@abokem.com; abokem@hotmail.com
WeChat:
frank9922
Skype:
frank.dang1
Whatsapp:
+86 13793390131