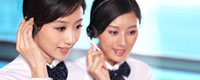 Name: Mr. Frank
Tel: +86-631-3895559
Mobile: +86 13793390131
E-mail: info@abokem.com
Skype: frank.dang1
WeChat: frank9922
whatsapp: +86 13793390131
QQ: 1619729593





Product name : Antiscalant Ball Siliphos ball Powder-Phos Siliphos crystal ball

Product No. : 2016121220434
Details:
Antiscalant Ball Siliphos ball Powder-Phos Siliphos crystal ball
Water Pretreatment Additive
Description
Antiscalant ball, also named Siliphos or Powder-Phos, is a water treatment coumpound, a glass-like Polyphosphate containing Sodium, Calcium Magnesium and Slilicate, formulated specifically for the treatment of water problem. It is shaped into unique sphere with different size or crushed.
Benefits
Protect water systems in hotels, public buildings, private households and industry against scale formation and corrosion.
Prevent so-called 'brown' or 'red' water and clogged pipes.
Save expensive repairs or even replacement of water pipes, boilers, heaters, cooling systems etc.
Help to save energy.
Extend the life of your water installation.
Technical Specification
Appearance: Transparent glass-like shape
pH: 6.0-7.5
P2O5: ≥60%
SiO2:≤2.0%
As:≤0.0002%
Pb:≤0.001%
Hg:≤0.001%
Cr:≤0.005%
Cd:≤0.001%
F:≤0.001%
Se:≤0.001%
Ag:≤0.005%
Solubility: Slowly soluble in water
Function Effect
Antiscalant ball can prevent scaling and stop corrosion. It utilizes the phenomenon that minute concentrations of polyphosphates are sufficient to inhibit the deposition of scale onto metallic surfaces. Because of their phosphate and silicate content, antiscalant ball also inhibits corrosion by forming a thin protective layer on the metal surface. A concentration of 2-3 ppm is sufficient to achieve both of these effects. It will also slowly remove existing scale in old pipes if it consists of brown scale, i.e. iron oxide.
Hard scale, i.e. calcium carbonate, it cannot so easily be removed by antiscalant ball, but here the advantage is again that antisclant ball will prevent further scaling up.
Experience shows that scale and corrosion is not only found in galvanized but also in copper pipes. Even in plastic pipes one can find scale and deposits. It is said that 1 mm scale on the heating coils of a boiler will increases the energy cost by 15%. However the use of antiscalant ball will dramatically decrease the loss of cost.
Application
Antiscalant ball can be used in almost every water system. They require no electric installation and hardly any maintenance. They only have to be refilled with antiscalant ball every 3 - 6 months. Refilling is very easy and a complete change of antiscalant ball is recommended every 12 months.
When antiscalant ball is used and filled in the water system, the tap water flows through the antiscalant ball and it will be dissolved gradually by water. Antiscalant ball should be refilled when 1/3 of the content is used up, normally only affer appr. 3 - 6 months, this depends on the individual installation. Antiscalant ball have been applied with great success in private houses, hotels, office buildings, schools and hospitals for the treatment of potable water. They are also applied in small and medium sized industrial estates for the treatment of cooling systems, autoclaves, machine cooling etc.
Storage
To be stored in cool and dry and ventilated warehouse, avoid direct exposure in the sunshine.
Packing and Useful-life
Antiscalant ball is a solid material, available in a wide variety of customized containers and delivery methods. Normally it packed by 25kg paper cartons.
Useful-life: 1 years
Kind note
If you want to get the
TDS
,
MSDS
,
Price
,
Leading time
,
Packing
etc. of this Product, Plsease contact us, you will get instant response.
Email:
info@abokem.com; abokem@hotmail.com