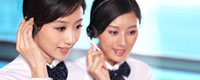 Name: Mr. Frank
Tel: +86-631-3895559
Mobile: +86 13793390131
E-mail: info@abokem.com
Skype: frank.dang1
WeChat: frank9922
whatsapp: +86 13793390131
QQ: 1619729593





Product name : RO 8-times Concentrated Antiscalant RoAnti-0100

Product No. : 20161230135027
Details:
RoAnti-0100




RO 8-times Concentrated Antiscalant




Description
RoAnti-0100 is a high effective, 8times concentrated antiscalant and dispersant used in reverse osmosis membrane. It has good quality for a wide water variety. Especially for water which containing high metal oxide, silicon and fouling salt. RoAnti-0100 demonstrates an obvious and great scale inhibiting performance. Meanwhile not any insoluble polymer will be happened even if residual poly-coagulant and high iron and aluminum contented silicon compound existing in the process of treatment.

Technical Specification
Appearance: Clear liquid
Density, g/cm3 at 21℃: 1.4~1.5
pH: 2~3
Main ingredient: Micro-molecule organic substance
Decomposition under high temperature: Orthophosphate
Solubility: Completely soluble in water

Characteristic
Good performance used in the products of DOW, Filmtec, Hydranautics and Fluid Systems etc.
Control inorganic scale effectively under wide range concentration of water. the largest permitted LSI value can be up to 2.8 even without acid addition.
No insoluble matter forming with Fe and Al oxides and silicon compounds.
Not flocculate with ferric oxide, aluminia oxide or silica oxide to form suspended substance.
Inhibit the pollution from ferric, aluminium or heavy metals pollutants. The permitted ferric concentration for inlet water supply can reach to 8.0ppm.
Inhibit the flocculate and deposit of silica, the permitted silica concentration for condense side can reach up to 290ppm.
Can be used in CA, TFC, NF and UF membranes for RO system.
Best solubility and stability.
Good effects in pH 5-10 for feed water.

Usage
Usually, dilute before use. It has to be mixed completely when diluting. Because concentrated liquid has big specific gravity, if mix not enough, dosing will not be evenly as the chemicals sinking to the bottom of tank.

If use 8 times concentrated liquid, dosage will be very small. Normal dosage should be 0.35-0.7ppm. If dilute it to standard liquid, the dosage will be 2.8-5.6ppm.

Storage and Packing
Store RoAnti-0100 at cool and dry place under moderate temperatures and protect from freezing. If this product is frozen during shipment or storage, slight mixing may be required to ensure homogeneity. 25kg per drum for packing or packing can be customized. Shelf life will be 2years.

K-words
8-times concentrated RO antiscalant, King Lee PTP-0100 equivalent, antiscalant chemical, Pretreat plus 0100 substitutes.