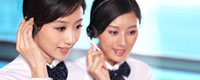 Name: Mr. Frank
Tel: +86-631-3895559
Mobile: +86 13793390131
E-mail: info@abokem.com
Skype: frank.dang1
WeChat: frank9922
whatsapp: +86 13793390131
QQ: 1619729593





Product name : RO system acid clear RoClea-103

Product No. : 2016121119610
Details:
RoClea-103
Reverse Osmosis Cleaner

Description
RoClea-103 is a low pH, liquid formulation designed specifically to remove metal hydroxides, calcium carbonate, and other similiar scales from reverse osmosis (RO), nanofiltration (NF), microfiltration (MF) and ultrafiltration (UF) membranes. This highly effective product provides superior cleaning resulting in longer system running time.

Technical Specification
Appearance: colorless to amber liquid
Density, g/cm3 at 21℃: 1.35±0.05
pH(2%) : 3.0±0.5
Viscosity (cps 21℃): 50cps
Solubility: Completely soluble in water
Freeze Point : -21℃
Flash Point (closed cup): >93℃

Characteristic
Suitable for use wtih all thin film or cellulosic membranes.
Buffered to maintain an effective pH over a range of dilutions.
Liquid cleaner for ease of mixing.
No adverse effects with repeated use.
Enhanced performance at elevated temperature.
Low foam formulation.

Usage
During the operation of a membrane separation system, dissolved solids in the incoming water can concentrate up to a level where they begin to precipitate on the membrane surface. Scaling from hardness and metal salts found in most un-softened water supplies impedes the flow of water through the membrane. This can result in unacceptably low production, high operating pressure, or an excessive pressure drop in the system, which may lead to irreversible membrane damage. Additionally, the accumulation of scale next to the membrane surface can increase the amount of dissolved material passing through the membrane, resulting in product water of unacceptable quality. Before the scale accumulates to a level where product water declines, or membrane damage can occur, it should be removed through clean-in-place (CIP), off-line cleaning. Indications of the need for cleaning include a significant decrease in normalized permeate flow, a significant increase in pressure drop across the system (or individual stage), or an increase in the normalized salt passage, so that product quality is unacceptable.

RoClea-103 contains a blend of solubilizing and complexing agents designed to specifically remove calcium carbonate and metal hydroxide-based scales from the surfaces of a membrane. Used in tandem with an alkaline cleaner for organics and particulate removal, regular cleanings with RoClea-103 helps to preserve the life of your membranes.

Depending on the nature of the fouling, a soak period may be necessary for optimum results.

Dosage
Feed System - This product should be used in conjunction with membrane cleaning equipment supplied by the manufacturer of the membrane system.

Dilution - The product must be diluted prior to introduction into the membrane system. The recommended dilution for this product is 2 kg of RoClea-103 per 100kg of water.

Compatibility - Corrosion resistant equipment, such as PVC, should be used for the storage and preparation of this product. Pumping materials coming in contact with concentrated or diluted products should also be corrosion resistant.

Storage
To be stored in cool and ventilated warehouse, avoid direct exposure in the sunshine.



Packing and Useful-life


RoClea-511 is a liquid material, available in a wide variety of customized containers and delivery methods.

Useful-life: 2 years

Precaution
A copy of MSDS is available once required.