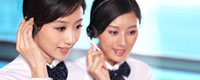 Name: Mr. Frank
Tel: +86-631-3895559
Mobile: +86 13793390131
E-mail: info@abokem.com
Skype: frank.dang1
WeChat: frank9922
whatsapp: +86 13793390131
QQ: 1619729593





Product name : RO Silica Antiscalant RoAnti-300

Product No. : 20161230214311
Details:
CoAnti-300



RO Silica Antiscalant
Description
CoAnti-300 is a highly effective liquid antiscalant/antifoulant specifically designed for silica scale. CoAnti-300 includes a proprietary polymer which is uniquely effective in pre-treating silica scale. This is an enhancement to CoAnti-300, which is the only silica inhibitor with extensive, field and pilot study data demonstrating efficacy on membrane systems applications. Data shows effective control of silica up to 240 ppm although applications on variant water sources may establish even higher limits. Use of this product provides longer run times and ex-tended element life resulting in reduced operating and capital costs.

Technical Specification
Appearance: Clear amber liquid
Density, g/cm3 at 21℃: 1.1~1.2
pH: 4.5~5.5
Viscosity (cps 21℃): 12 cps
Solubility: Completely soluble in water
Freeze Point : -17℃

Characteristic
Classified for use in producing potable water.
Effectively controls scales including silica, calcium carbonate, calcium sulfate, barium sulfate, and strontium sulfate.
May be feed neat or diluted.
Compatible with all of the leading RO membranes.
Includes uniquely effective polymer.
Maintains cleaner membrane surfaces by dispersing particulate foulants
Effective over a wide pH range. Compatible with feedwater that contain aluminum and iron oxides.

Usage
For maximum effectiveness, CoAnti-300 should be added prior to the static mixer or cartridge filter housing. It can be fed neat (undiluted) directly from the shipping container or can be diluted as below:
For potable application, the maximum dosage is 10 mg/L and maximum recommended dilution is 10% with RO permeate or DI water at typical operating temperatures (<30 ℃)

Typical dosage range is between 3 and 6 mg/L. Over and under-dosing may cause membrane fouling.

Storage and Packing
Store CoAnti-300 at cool and dry place under moderate temperatures and protect from freezing. If this product is frozen during shipment or storage, slight mixing may be required to ensure homogeneity. 25kg per drum for packing or packing can be customized.
Shelf life will be 2years.

K-words
RO Silica Antiscalant RoAnti-300, High silica scale inhitor, RO plant chemicals