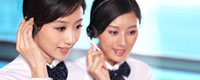 Name: Mr. Frank
Tel: +86-631-3895559
Mobile: +86 13793390131
E-mail: info@abokem.com
Skype: frank.dang1
WeChat: frank9922
whatsapp: +86 13793390131
QQ: 1619729593





Product name : RO system biocide RoBio-781

Product No. : 20161211192740
Details:



RoBio-781




Reverse Osmosis Biocide



Description
RoBio-781 is a non-oxidizing biocide used to sanitize reverse osmosis (RO) and ultrafiltration (UF) systems and membranes. RoBio-781 is fed continuously to the feed water of these systems.

The dose rate of the RoBio-781 application should be determined by a study of the normalised system performance, taking into consideration the level of biological activity in the feed , permeate and reject streams. This evaluation can be carried out by the system designed engineer to determine the appropriate dose level, application frequency and injection points.

Technical Specification
Appearance: clear to blue-green liquid
Density, g/cm3 at 21℃: 1.00-1.05
pH: 3
Viscosity (cps 21℃): 8cps
Solubility: Completely soluble in water
Freeze Point : -2℃

Characteristic
Highly effective in reducing bacterial growth and slime build-up.
Effecient at low concentrations.
Broad spectrum of microbiological activity.
Formulated specifically to be compatible with thin film polyamide, polysulfone, and PVDF membranes. Extremely fast antimicrobial action in conditions found within membrane separation plant.
No adverse effects with repeated use.

Usage
For optimum results, the system should be cleaned prior to start of the RoBio-781 treatment regime. Before treatment, please check with and determine the specific conditions in your system in order to define the optimum dosage rate and cleaning procedure. In some systems, modifications to the clean in place facilities may be required to ensure the optimum cleaning results are achieved.

RoBio-781 may be applied in one of two ways. It may be intermittently fed to the feed water of a membrane separation system, or RoBio-781 may be used in a clean in plac mode.

Storage
To be stored in cool and ventilated warehouse, avoid direct exposure in the sunshine.

Packing and Useful-life
RoBio-781 is a liquid material, available in a wide variety of customized containers and delivery methods.

Useful-life: 2 years

Precaution
A copy of MSDS is available once required.