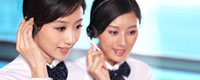 Name: Mr. Frank
Tel: +86-631-3895559
Mobile: +86 13793390131
E-mail: info@abokem.com
Skype: frank.dang1
WeChat: frank9922
whatsapp: +86 13793390131
QQ: 1619729593





Product name : RO Antiscalant-Antifoulant RoAnti-704

Product No. : 20171221611
Details:
RoAnti-704




RO Antiscalant-Antifoulant




Description
RoAnti-704 is a highly effective liquid antiscalant/antifoulant developed to control scale precipitates and reduce particulate fouling within membrane separation systems. This highly effective liquid antiscalant/antifoulant is formulated specifically to be used with organic coagulant. It is imperative that the coagulants used are compatible with the antiscalant/antifoulant being injected as incompatible chemicals may cause membrane fouling.

Technical Specification
Appearance: Colorless to light yellow liquid
Odor: Slight amine
Density, g/cm3 at 21℃: 1.1~1.2
pH: 10.5~11.5
Viscosity (cps 21℃): 7 cps
Solubility: Completely soluble in water
Freeze Point : -5℃

Characteristic
Excellent results as a replacement for softener filters
Compatible with all organic coagulant
Highly effective over a wide-range of waters-For calcium-based and sulfate-based scales, notably, barium sulfate
Compatible with all of the leading RO membranes
Maintains cleaner membrane surfaces by inhibition and dispersing particulate foulants
Effective over a wide pH range
May be fed neat or diluted
Compatible with feed-waters that contain aluminum and iron oxides

Usage
For maximum effectiveness, RoAnti-704 should be added prior to the static mixer or cartridge filter housing. For portable applications the maximum dosage is 10 mg/L. Maximum dilution is 10% with RO permeate or DI water.

DOSING
Typical dosage range is between 1 and 6 mg/L
Important Note: Over and under-dosing may cause membrane fouling so please contact Abokem to define the optimal feed-point and dosage rate.

Maximum Dilutions
Maximum dilution is temperature related as shown below.
Temperature, °C Maximum Dilution, %
<30 10
30-35 25
>35 50

Storage and Packing
To be stored in cool and ventilated warehouse, avoid direct exposure in the sun shine. Keep from freezing. RoAnti-704 is a liquid material, available in a wide variety of customized containers and delivery method. Shelf life will be 2years.

K-words:


RO Antiscalant-Antifoulant RoAnti-704, RO plant chemicals, Reverse Osmosis scale inhibitor






If you want to get the
TDS
,
MSDS
,
COA
,
Price
,
Leading time
,
Packing
etc. of this Product, Plsease contact us, you will get instant response.
Email:
info@abokem.com; abokem@hotmail.com
WeChat:
frank9922
Skype:
frank.dang1
Whatsapp:
+86 13793390131