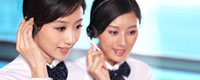 Name: Mr. Frank
Tel: +86-631-3895559
Mobile: +86 13793390131
E-mail: info@abokem.com
Skype: frank.dang1
WeChat: frank9922
whatsapp: +86 13793390131
QQ: 1619729593





Product name : RO Membrane Biocide RoBio-881

Product No. : 20161223213759
Details:
RoBio-881




RO Membrane Biocide




Description
RoBio-881 is used to reduce slime build-up in reverse osmosis plant system and ultra filtration membrane systems. A treatment process that includes RoBio-881 with professional cleaner (such as RoClea-511) will result in more effective membrane cleaning and decreased cleaning frequency. This product is most effective as a bactericide, but will also control fungi and algae when sued at higher dosages.

Technical Specification
Appearance: Colorless to amber
Odor: Amine
Density, g/cm3 at 21℃: 1.15~1.16
pH: 2.5~2.6
Viscosity (cps 21℃): 62 cps
Solubility: Completely soluble in water
Freeze Point : -34℃

Characteristic
Non-oxidizing biocides for membrane safety
Highly effective in reducing bacterial growth and slime build-up on a variety of membrane types.
RoBio-881 products can be used on or off line.
Readily degraded actives for safe disposal.

Usage
RoBio-881 products should be used only in industrial applications. They should never be used in applications where system permeate, or products formulated with permeate, could be consumed or injected into humans or animals. It is typically used off-line as a batch application at 400 ppm (mg/L).

Storage and Packing and Shelf Life
Store RoBio-881 at cool and dry place under moderate temperatures and protect from freezing. If this product is frozen during shipment or storage, slight mixing may be required to ensure homogeneity. 25kg per drum for packing or packing can be customized. Shelf life will be 2years.