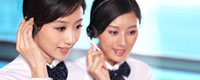 Name: Mr. Frank
Tel: +86-631-3895559
Mobile: +86 13793390131
E-mail: info@abokem.com
Skype: frank.dang1
WeChat: frank9922
whatsapp: +86 13793390131
QQ: 1619729593





Product name : HPAA CAS No. 23783-26-8

Product No. : 201762611390
Details:
HPAA CAS No. 23783-26-8
2-Hydroxy Phosphonoacetic Acid (HPAA)
HPAA is chemically stable, hard to be hydrolyzed, hard to be destroyed by acid or alkali, safety in use, no toxicity, no pollution. HPAA can improve zinc solubility. Its corrosion inhibition ability is 5-8 times better than that of HEDP and EDTMP. When built with low molecular polymers, its corrosion inhibition effect is even better.
If you want to get the
TDS
,
MSDS
,
COA
,
Price
,
Leading time
,
Packing
etc. of this Product, Plsease contact us, you will get instant response.
Email:
info@abokem.com; abokem@hotmail.com
WeChat:
frank9922
Skype:
frank.dang1
Whatsapp:
+86 13793390131