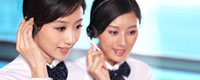 Name: Mr. Frank
Tel: +86-631-3895559
Mobile: +86 13793390131
E-mail: info@abokem.com
Skype: frank.dang1
WeChat: frank9922
whatsapp: +86 13793390131
QQ: 1619729593





Product name : PBTC CAS No. 37971-36-1

Product No. : 2017626114555
Details:
PBTC CAS No. 37971-36-1
2-Phosphonobutane -1,2,4-Tricarboxylic Acid (PBTC)
PBTC has low content of phosphoric, has structural features of both phosphoric acid and carboxylic acid group, which enable its excellent scale and corrosion inhibition properties. Its antiscale property under high temperature is far better than that of organophosphines. It can improve zinc salt solubility, has good chlorine oxidation tolerance and good composite synergy.