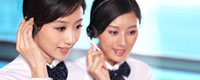 Name: Mr. Frank
Tel: +86-631-3895559
Mobile: +86 13793390131
E-mail: info@abokem.com
Skype: frank.dang1
WeChat: frank9922
whatsapp: +86 13793390131
QQ: 1619729593





Product name : BTA Cas No.95-14-7

Product No. : 201762815502
Details:
BTA Cas No.95-14-7
1,2,3-Benzotriazole (BTA)
BTA is bitter, odorless, boiling point is 204℃ (15mmHg),soluble in alcohol, benzene、toluene、chloroform and dimethylformamide, and slightly soluble in water. It's mainly used as rust-preventer, antifreezing liquid, antioxidant additive(including lubricating oil, hydraulic oil, brake oil, transformer's oil), emugent, water stabilizer, the additive for high molecular materials (polyester and polyesteramide) capacity of ultraviolet resistance and anti-static electricity, photographic antifogging agent, copper mine flotation, metal's slow corrosion etc.
If you want to get the
TDS
,
MSDS
,
COA
,
Price
,
Leading time
,
Packing
etc. of this Product, Plsease contact us, you will get instant response.
Email:
info@abokem.com; abokem@hotmail.com
WeChat:
frank9922
Skype:
frank.dang1
Whatsapp:
+86 13793390131