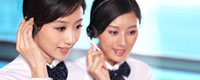 Name: Mr. Frank
Tel: +86-631-3895559
Mobile: +86 13793390131
E-mail: info@abokem.com
Skype: frank.dang1
WeChat: frank9922
whatsapp: +86 13793390131
QQ: 1619729593





Product name : HEDP-2K Cas No. 67953-76-8

Product No. : 2017627152846
Details:
HEDP-2K Cas No. 67953-76-8
Potassium Salt of 1-Hydroxy Ethylidene-1,1- Diphosphonic Acid (HEDP•K2)
HEDP•K2 is the potassium salt of HEDP, HEDP•K2 has better dissolution ability than that of sodium salt under neutral condition. HEDP•K2 is a good scale inhibitor for calcium carbonate, it can be used in metal corrosion inhibitor, antifouling agent of swimming pool, metal cleaning, volume cleaning, iron dust controlling, metal pretreatment, low pressure boiler water treatment and circulating water treatment, etc.

If you want to get the
TDS
,
MSDS
,
COA
,
Price
,
Leading time
,
Packing
etc. of this Product, Plsease contact us, you will get instant response.
Email:
info@abokem.com; abokem@hotmail.com
WeChat:
frank9922
Skype:
frank.dang1
Whatsapp:
+86 13793390131