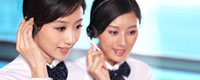 Name: Mr. Frank
Tel: +86-631-3895559
Mobile: +86 13793390131
E-mail: info@abokem.com
Skype: frank.dang1
WeChat: frank9922
whatsapp: +86 13793390131
QQ: 1619729593





Product name : PASP Cas No. 181828-06-8; Cas No. 35608-40-6

Product No. : 201762811343
Details:
PASP Cas No. 181828-06-8; Cas No. 35608-40-6
Sodium Salt of Polyaspartic Acid (PASP)
PASP is a kind of biopolymer materials, of which molecules contains abundant amido bond, carboxyl and other active groups. Amido peptide bond has biological activity and high chemical stability, hard to decompose at high temperature; carboxyl group can be complex with many metal ions in water, which make PASP have high chemical activity in aqueous solution; in each structural unit of PASP, the oxygen and nitrogen atoms can easily form hydrogen bonds with water molecules, it has good hydrophilicity and water solubility. The special molecular structure of PASP ensures that it has good dispersing ability, corrosion inhibiting properties, excellent biodegradability and environmental friendly characteristics.
If you want to get the
TDS
,
MSDS
,
COA
,
Price
,
Leading time
,
Packing
etc. of this Product, Plsease contact us, you will get instant response.
Email:
info@abokem.com; abokem@hotmail.com
WeChat:
frank9922
Skype:
frank.dang1
Whatsapp:
+86 13793390131