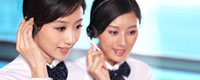 Name: Mr. Frank
Tel: +86-631-3895559
Mobile: +86 13793390131
E-mail: info@abokem.com
Skype: frank.dang1
WeChat: frank9922
whatsapp: +86 13793390131
QQ: 1619729593





Product name : AA/AMPS Cas No. 40623-75-4

Product No. : 201762716359
Details:
AA/AMPS Cas No. 40623-75-4
Acrylic Acid-2-Acrylamido-2-Methylpropane Sulfonic Acid Copolymer(AA/AMPS)
AA/AMPS is the copolymer of acrylic acid and 2-acrylanmido-2-methylpropanesulfonic acid. Due to including carboxylic group (scale inhibition and dispersion) and sulfonic acid group (strong polarity) in this copolymer, AA/AMPS has high calcium tolerance and good scale inhibition for calcium phosphate, calcium carbonate and zinc scale. When built with organophosphines, the synergic effect is obvious.AA/AMPS is suitable to be used in water quality of high pH and high alkaline, it is one of the ideal scale inhibitor and dispersant on high concentration index.

If you want to get the
TDS
,
MSDS
,
COA
,
Price
,
Leading time
,
Packing
etc. of this Product, Plsease contact us, you will get instant response.
Email:
info@abokem.com; abokem@hotmail.com
WeChat:
frank9922
Skype:
frank.dang1
Whatsapp:
+86 13793390131