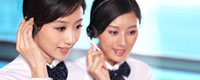 Name: Mr. Frank
Tel: +86-631-3895559
Mobile: +86 13793390131
E-mail: info@abokem.com
Skype: frank.dang1
WeChat: frank9922
whatsapp: +86 13793390131
QQ: 1619729593





Product name : HEMPA CAS No. 5995-42-6

Product No. : 2017626113621
Details:
HEMPA CAS No. 5995-42-6
Hydroxyethylamino-Di(Methylene Phosphonic Acid) (HEMPA)
HEMPA is an organophophoric acid, which exhibits excellent chelation, scale inhibition and corrosion inhibition. It is mainly used in oilfield, detergent / soap and metal treatment etc, especially useful in the water sytems with high level of dissolved iron and calcium. It is also compatible with methanol/water solution. When built together with other water treatment chemicals, it shows good synergistic effects.
If you want to get the
TDS
,
MSDS
,
COA
,
Price
,
Leading time
,
Packing
etc. of this Product, Plsease contact us, you will get instant response.
Email:
info@abokem.com; abokem@hotmail.com
WeChat:
frank9922
Skype:
frank.dang1
Whatsapp:
+86 13793390131