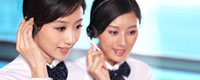 Name: Mr. Frank
Tel: +86-631-3895559
Mobile: +86 13793390131
E-mail: info@abokem.com
Skype: frank.dang1
WeChat: frank9922
whatsapp: +86 13793390131
QQ: 1619729593





Product name : ATMP-4Na Cas No. 20592-85-2

Product No. : 201762614362
Details:
ATMP-4Na Cas No. 20592-85-2
Tetra sodium salt of Amino Trimethylene Phosphonic Acid (ATMP•Na4)

ATMP•Na4 is the salt of ATMP, it can inhibit the scale formation, calcium carbonate in particular, in water system. ATMP•Na4 can be used in circulating cool system in power plant, oil refinery plant and oilfield refill water system. ATMP•Na4 has good synergistic effects with other additives, in neutral to acidic condition, no ammonia smell is let off.
If you want to get the
TDS
,
MSDS
,
COA
,
Price
,
Leading time
,
Packing
etc. of this Product, Plsease contact us, you will get instant response.
Email:
info@abokem.com; abokem@hotmail.com
WeChat:
frank9922
Skype:
frank.dang1
Whatsapp:
+86 13793390131