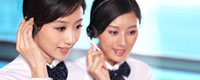 Name: Mr. Frank
Tel: +86-631-3895559
Mobile: +86 13793390131
E-mail: info@abokem.com
Skype: frank.dang1
WeChat: frank9922
whatsapp: +86 13793390131
QQ: 1619729593





Product name : Biomate MBC881

Product No. : 2017313173244
Details:
Biomate MBC881
BioMate MBC881 is an EPA-registered, broadspectrum biocontrol agent used as an intermittent treatment to reduce slime build-up in RO membranes. For optimal results, the system should be cleaned with Kleen MCT882 and Kleen MCT511, or Kleen MCT442 and Kleen MCT411 prior to the start of the BioMate MBC881 treatment.
Further detail, please contact Abokem.

If you want to get the
TDS
,
MSDS
,
COA
,
Price
,
Leading time
,
Packing
etc. of this Product, Plsease contact us, you will get instant response.
Email:
info@abokem.com; abokem@hotmail.com
WeChat:
frank9922
Skype:
frank.dang1
Whatsapp:
+86 13793390131