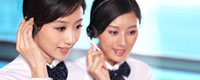 Name: Mr. Frank
Tel: +86-631-3895559
Mobile: +86 13793390131
E-mail: info@abokem.com
Skype: frank.dang1
WeChat: frank9922
whatsapp: +86 13793390131
QQ: 1619729593





Product name : Hypersperse MDC220

Product No. : 2017313172628
Details:
Hypersperse MDC220
Hypersperse MDC220 is a highly effective liquid antiscalant/antifoulant developed to control scale precipitates and reduce particulate fouling within membrane separation systems.
Further information, please contact Abokem

If you want to get the
TDS
,
MSDS
,
COA
,
Price
,
Leading time
,
Packing
etc. of this Product, Plsease contact us, you will get instant response.
Email:
info@abokem.com; abokem@hotmail.com
WeChat:
frank9922
Skype:
frank.dang1
Whatsapp:
+86 13793390131