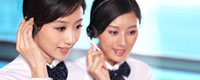 Name: Mr. Frank
Tel: +86-631-3895559
Mobile: +86 13793390131
E-mail: info@abokem.com
Skype: frank.dang1
WeChat: frank9922
whatsapp: +86 13793390131
QQ: 1619729593





Product name : Paper Making Fixing Agent PaFix-1025

Product No. : 201713215911
Details:
PaFix-1025




Paper Making Fixing Agent



Description
Paper making fixing agent PaFix-1025 is a kind of high molecular polymer used for stop chemicals impurity sediment in circulation of produce pulp.

Application method: PaFix-1025 is added undiluted to the short circulation of the paper machine. The normal dosage is 300~500g/t, depending on the circumstances. It is also mainly used for the coated broke system which can stop latex particles of paint to cake,make coated paper reuse better and improve the paper quality in paper-making process.

Application method: add PaFix-1025 into the enter of coated paper pool pump. The normal dosage is 300~1000g/t, depending on the circumstances. It is used for producing high white paper and colored paper to reduce brightener and dye dosage.

Technical Specification
Main components: Dicyandiamide formaldehyde resin
Appearance: light-color sticky liquid
Density, g/cm3 at 21℃: 1.2~1.4
pH: 2.5~5.0
Solubility: Completely soluble in water
Store temperature:5-30℃

Packings and other information:
1. It is harmless, non-flammable and non-explosive, it can not be placed in the sun.
2. It is packed in plastic drums with each containing25kg, 30kg, 50kg, 250kg , 1000kg,
1250kg IBC tank or others according to your requirements.
3.This product will appear layer after a long-term storage, but the effect will not be affected with stir.

Precaution
A copy of MSDS is available once required.

K-words


Paper Making Fixing Agent PaFix-1025,Paper making chemicals,pulp fixing agent

If you want to get the
TDS
,
MSDS
,
COA
,
Price
,
Leading time
,
Packing
etc. of this Product, Plsease contact us, you will get instant response.
Email:
info@abokem.com; abokem@hotmail.com
WeChat:
frank9922
Skype:
frank.dang1
Whatsapp:
+86 13793390131