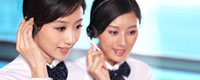 Name: Mr. Frank
Tel: +86-631-3895559
Mobile: +86 13793390131
E-mail: info@abokem.com
Skype: frank.dang1
WeChat: frank9922
whatsapp: +86 13793390131
QQ: 1619729593





Product name : Belclene 200 Equivalent

Product No. : 2017623221843
Details:
Belclene 200 Equivalent
Belclene 200 Equivalent is the most effective calcium carbonate antiscalant for high hardness, high alkalinity, and high
temperature cooling water systems, in the industry.
If you want to get the
TDS
,
MSDS
,
Price
,
Leading time
,
Packing
etc. of this Product, Plsease contact us, you will get instant response.
Email:
info@abokem.com; abokem@hotmail.com
WeChat:
frank9922
Skype:
frank.dang1
Whatsapp:
+86 13793390131