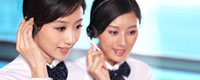 Name: Mr. Frank
Tel: +86-631-3895559
Mobile: +86 13793390131
E-mail: info@abokem.com
Skype: frank.dang1
WeChat: frank9922
whatsapp: +86 13793390131
QQ: 1619729593





Product name : Floclean MC3 Equivalent

Product No. : 2017623212734
Details:
Floclean MC3 Equivalent
Floclean MC3 Equivalent is a low pH formulation that has been designed specifically to remove metal hydroxides, calcium carbonate and other similar scales from polyamide,polysulfone and thin film, composite membrane surfaces.
If you want to get the
TDS
,
MSDS
,
Price
,
Leading time
,
Packing
etc. of this Product, Plsease contact us, you will get instant response.
Email:
info@abokem.com; abokem@hotmail.com
WeChat:
frank9922
Skype:
frank.dang1
Whatsapp:
+86 13793390131