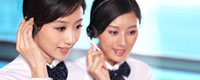 Name: Mr. Frank
Tel: +86-631-3895559
Mobile: +86 13793390131
E-mail: info@abokem.com
Skype: frank.dang1
WeChat: frank9922
whatsapp: +86 13793390131
QQ: 1619729593





Product name : Boiler Corrosion and Scale Inhibitor BoAnti-5433

Product No. : 201712211644
Details:
BoAnti-5433




Boiler Corrosion and Scale Inhibitor




Description
BoAnti-5433 is an aqueous blend of phosphate, polymeric dispersants, and corrosion inhibitors. The product contains SCP, a synthetic carboxylated polymer, which disperses iron and other metal oxides. OA5433 is designed for specific operating conditions (PO4/pH control range) and the type of service required.

Technical Specification
Appearance: Colorless to yellow liquid
Odor: Slight
Density, g/cm3 at 21℃: 1.05~1.15
pH(2%): 12~13
Viscosity (cps 21℃): 18 cps
Solubility: Completely soluble in water
Freeze Point : -2℃

Characteristic
Outstanding protection against metal oxide deposition and caustic corrosion.
Designed and field proven for high pressure boilers.
Exact tailored sodium/phosphate ratio.
Cost-effective program cuts downtime and maintenance.

Usage
Hardness is a minor constituent in water of high purity. The major contaminants are typically iron and copper oxides. Iron deposits are very porous; this porosity makes the road to caustic corrosion possible. As steam escapes through the chimney-shaped deposits, dissolved solids concentrate under the deposit. Hydroxide is the predominant anion. As such, sodium hydroxide can concentrate under the deposit to produce caustic levels of 10% or more. This results in caustic gouging of boiler metal. BoAnti-5433 fights the problem on two fronts. First, its exclusive polymer controls metal oxide deposits. Second, its built-in phosphate buffer neutralizes any free caustic in the boiler water. ABOKEM formulates the sodium-to-phosphate ratio required to keep your system within control limits. This combination of chemical mechanisms provides the most effective coordinated phosphate/pH control program available.
The other key to ABOKEM program effectiveness is our metal oxide-specific polymeric dispersant technology. Our tailored treatment approach uses SCP, synthetic carboxylated polymer, to disperse iron and other metal oxides, maintaining clean heat transfer surfaces. Caustic corrosion is prevented by maintaining a phosphate buffer with coordinated control.

Dosing
Feed Point - Boiler steam drum via separate chemical feed line.

Feed Rate – Feed rates depend upon operating pressure, heat transfer rate, feed water quality, and type of fuel burned. Sufficient BoAnti-5433 should be fed to maintain the recommended boiler phosphate residual.

Dilution - Use good quality condensate, demineralized water, or deaerated boiler feed water to make a convenient feeding strength. The material may be fed neat or diluted in any proportion. If diluted, mild agitation should be provided.

Equipment – BoAnti-5433 can be fed using polyolefin tanks with stainless steel piping, pump internals, fittings, and shut-off valves. Relief valves, agitator shaft and propeller should be stainless steel.

Storage and Packing
Store BoAnti-5433 at cool and dry place under moderate temperatures and protect from freezing. If this product is frozen during shipment or storage, slight mixing may be required to ensure homogeneity. 25kg per drum for packing or packing can be customized.
Shelf life will be 2years.

K-words


Boiler Corrosion and Scale Inhibitor BoAnti-5433, Boiler system additives, Boiler corroison inhibitor







If you want to get the
TDS
,
MSDS
,
COA
,
Price
,
Leading time
,
Packing
etc. of this Product, Plsease contact us, you will get instant response.
Email:
info@abokem.com; abokem@hotmail.com
WeChat:
frank9922
Skype:
frank.dang1
Whatsapp:
+86 13793390131