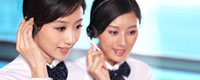 Name: Mr. Frank
Tel: +86-631-3895559
Mobile: +86 13793390131
E-mail: info@abokem.com
Skype: frank.dang1
WeChat: frank9922
whatsapp: +86 13793390131
QQ: 1619729593





Product name : Flocon 220 Equivalent

Product No. : 2017623203841
Details:
Flocon 220 Equivalent
Flocon 220 Equivalent is an aqueous solution of a specialised phosphonocarboxylic acid, highly effective in controlling the deposition of inorganic scale forming salts on membrane surfaces in RO units using treated waste water as the feed.
If you want to get the
TDS
,
MSDS
,
Price
,
Leading time
,
Packing
etc. of this Product, Plsease contact us, you will get instant response.
Email:
info@abokem.com; abokem@hotmail.com
WeChat:
frank9922
Skype:
frank.dang1
Whatsapp:
+86 13793390131